Edgy Short Haircuts
The term "edgy" means different things to different people. If you've grown up in a religious family, it could mean something different if rock stars raised you.
What does edgy mean when considering haircuts? What's considered wacky to us could be completely normal to you. Johnny down the street thinks that rainbow-colored hair's the funniest thing he's ever heard of. Meanwhile, Jane from work has worn her's like that for years.
Scalped.
One of the scariest things a woman can do is shaving her head, it can work, lots of people have reason or cause. They may shave to donate a cancer wig or general fundraiser, or they're helping a friend who's lost their's during chemotherapy feel normal again.
Don't feel like shaving it off? Shave the sides; making sassy results. You'll be that girl who doesn't take flack or anything else from anyone. It's cool, but it can be a struggle to land a professional job, that's what makes it so darn edgy.
Buzzcut all over is still edgy territory but can represent a compromise, especially above the ear on one side.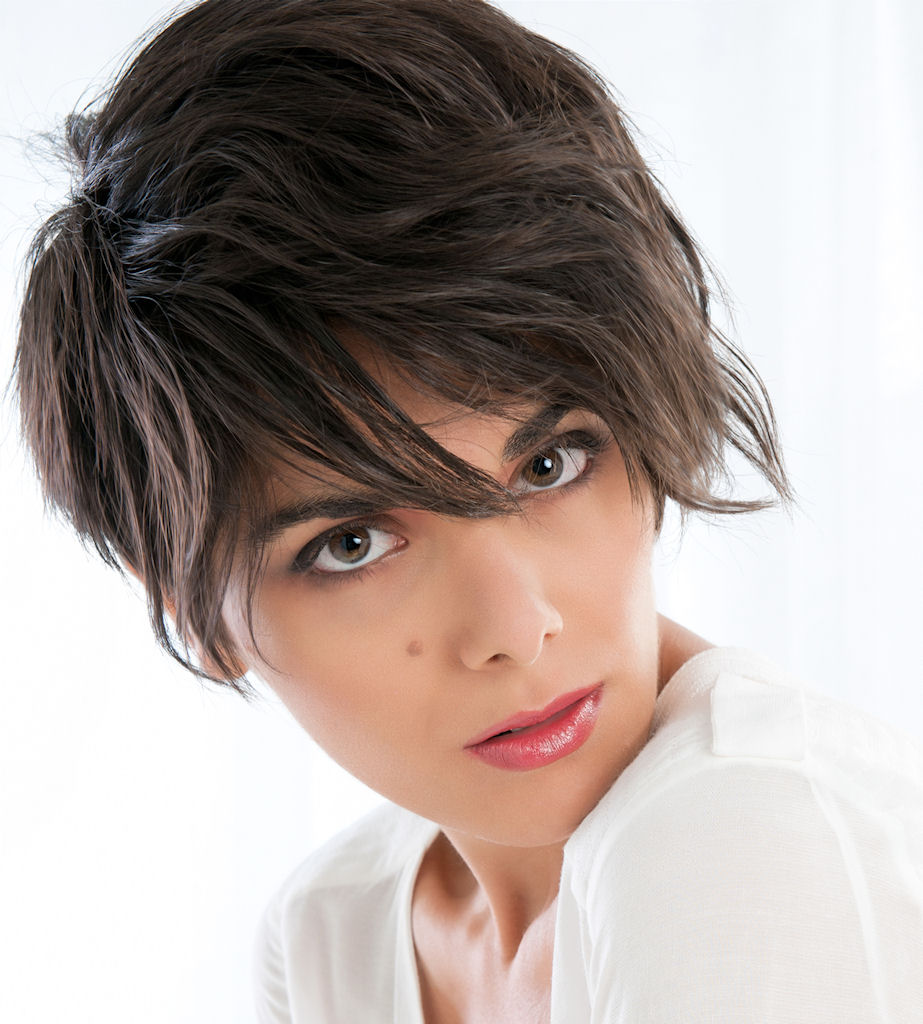 Undercuts, Faux Undercuts and Fauxhawks.
A neat idea is keeping feet in both camps and go faux-edgy. A mohawk has shaved sides to form a crescent shape with the spikes. A fauxhawk is the same but sleeked back instead of shaved. Undercuts and faux undercuts follow the same principal so if you plump for the faux derivative you can retreat to a more conservative style if the occasion demands.
Mullet, Madame?
Mullets always existed without ever being over popular, that's exactly why they're edgy. We're not talking Billy Ray Cyrus' tastes but if your mane looks nice shaggy, it might amaze you to discover how pretty a mullet derivative turns out. Check this out, the mullet is on the comeback. Upon further research for this article, we found ourselves envying the girls who pull them off. Another thing that makes mullets so edgy is they don't work for everyone.
Optional Spikes
Punk subculture first adopted spikes during the seventies when there were limits to options and imagination. Technological advances have paved the path to more varied, versatile designs. Punks often kept spikes in place with glue, nowadays styling products are more sophisticated allowing the wearer to flip from edgy to presentable. That's the ultimate ideal, it turns out, edginess on tap, and the option of hitting reverse when events and situations dictate.
Big Bangs
Finally, sometimes bangs make a haircut. When you cover up a large portion of your face, you're bound to look angry or even untrustworthy. This doesn't mean you have to be an angry person, but it's the effect you get. Frequently found on stroppy teenagers, which is why it's so edgy on adults. Forever young? Bangs might be an idea.