How to use our Free Makeover Utility
For many people, changing style is a difficult decision, you never know if that idea you found in a celebrity magazine or on another client at the nail salon while you were getting a manicure will suit you. It's a risky task having a drastic change or trying an unfamiliar style. You've taken meticulous care of your mane and it doesn't seem right to dive in without knowing the finished result. Fear not, we have the solution. Crystal ball? Check out our new hairstyle makeover tool here.
There are generally three makeover tool types available. All have a similar mechanism (upload, overlay, print) but each a different ethos. The first service, offered by professional salons, is where you select a hairstyle and the same cut is reproduced in that chain's nearest salon. The second type, provided by third parties, is for a fee. Save or print an image of the desired style to show your stylist. The third type has all these things but for free. Use your own photos, we've given a few celebrities a test drive to show you. Charlize Theron and Michelle Williams started blonde whereas Halle Berry is darker.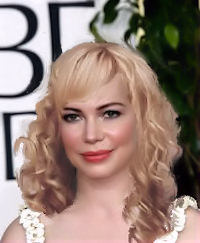 Switch between various suggestions and decide on one that suits you. Ensure, you zoom the picture to passport portrait size and front-facing, hair pulled back is best. A blank, white or light-colored background is ideal. Select from hundreds of haircuts that might suit your face shape. Choose from categories like short, long, medium, curly, and straight and browse through pixies, bobs, blunts and more.
Change the Color.
Once you've selected your preference, add color. There's a whole new set of colors to try, see which suits your new image. Celebrity hairstyles? Miley Cyrus's undercut, Jennifer Aniston's lob or any other hairstyle on the planet, try them first. These tools have become very popular, they are safer than being at the mercy of the stylist. Don't let them do whatever takes their fancy with a vague interpretation of what you describe, take complete control.
Another reason makeover utilities are being used so much is they're fun.It doesn't matter if you've been conservative in the past because everything's happening in the virtual world. A chance to be bold, daring and try some unconventional styles.
Have Fun.
Have fun using this tool, try everything you'd never dare in real life. Teachers or executives are compelled to tone it down, your profession doesn't allow huge spikes. On the other hand, if you're a housewife, you might have plain shoulder-length hair with no pizzazz. Pick one at random and see where you end up, you never know. Fortune favors the brave.
A few more ambitious ideas for our three celebrities.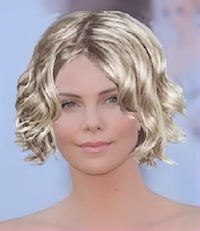 Don't take risks with your treasured locks, try our online tool. It's great for choosing fresh styles and a little chuckle.