Matching Short Haircuts and the Different Face Shapes.
Before you get any kind of new style it's important to consider what shape your face is and when considering short tresses, it's especially important as there's often more going on above the jawline. A hairstyle and therefore the face to look the best when they are a perfect match. If you are fond of keeping your hair short and cute then you can consider the following cuts that go hand in hand with the face type they suit.
Round.
A common shape, if you have the facial structure similar to Mandy Moore, Mila Kunis or Renee Zellweger with circular jaw and forehead with subtle cheeks then you can adopt the typical pixie and bob cuts which accentuate your cheekbones and chin hence making your face appear longer. You could try root lifts and puffs which will have elongating effect make it look more mature and sophisticated. Mix it up with a few well-placed layers so that the narrowing or ascending hair difference creates a nice line of illusion giving your face a longer look.
Square Face.
A strong jawline forming a uniform or straighter line is a square face, celebrity examples include Olivia Wilde, Lucy Liu, and Pink. Either draw attention away from jawline altogether if you don't like it or if you feel it suits you show it off in the correct way. Notice how Pink does it, high roof and lift giving length or experiment with cuts that hide your jawline. Getting outer steps and layers that divert attention from the jaw are ideal. You could also get an A-line bob with longer layers giving the illusion of a more oval face.
Oval Shaped Perfection.
This is the perfect shape when it comes to getting your hair cut short, indeed any length. Some examples of celebs blessed to possess oval faces are Beyonce, Jessica Alba, and Eva Mendez. Your versatile shape can fit into any style and cut and you can manage and always look good. Look at Jennifer Aniston, another oval faced gal, she has experimented with the widest variety of cuts. Running from A-line bobs to really tresses with straightened layers, via side bangs and messy curls, you'll always be gorgeous.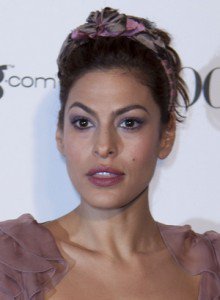 Long Face.
Like Liv Tyler, Gisele Bundchen and Kate Beckinsale. So you have a long face which you need to round up a little to bring it nearer to an oval shape. Pixie cuts would look great. Add some bangs and layers next to your face which gives width. Experiment with side fringes and curls. Steer away from straight cuts because they'll make your face look even longer.
Heart-shaped face.
For example Scarlett Johansson, Reese Witherspoon, and Jennifer Love-Hewitt. A wider forehead and cheeks narrowing to the chin can be considered heart-shaped.  Suits long to medium hair as any volume concentrated above the ears can turn hearts into triangles so short styles should be quite flat or have short curly layers and side fringes along with bangs. A Straight bob also looks good along with layered, twisted curls.